Календарь событий
SUM's Higher Business School Joins the Business Graduates Association
In January 2020, the Higher Business School of the State University of Management joined the international Business Graduates Association (BGA), a partner of the world-famous AMBA (Association of MBAs, UK).
BGA unites an exclusive network of AMBA-accredited universities and business schools. The main goal of the association is to promote top-quality educational programmes in the business sector.
Employers have increasingly sought out business school graduates due to their management potential and perfect balance of hard and soft professional skills. They are widely seen as being capable of innovating and possessing a mindset oriented around increasing social responsibility. For this reason, the Business Graduates Association aims to increase the influence of business schools on students and communities in terms of students' professional and personal growth. Its goal is to create a new generation of socially responsible leaders.
BGA's vision is to become a leading global movement in responsible management, lifelong learning and positively impacting society. Business schools still face some major challenges. The world is changing at an unprecedented pace, with disruptive new innovations and technologies appearing and redefining the way people learn, work and communicate. The business landscape is becoming increasingly competitive, which forces organisations to compete globally while simultaneously trying to be more socially responsible. This dynamic environment requires strong businesspeople, leaders and managers who are ready to solve the economic problems of today and tomorrow.
You can learn more about the history, goals and charter of the association on the official BGA website.
The process of joining BGA was initiated by the management of SUM's Higher Business School.
Подпишись на тг-канал "Наш ГУУ"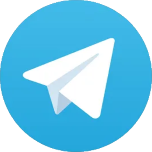 Дата публикации: 4.02.2020