Календарь событий
SUM Enters the Top 100 of the ARES-2020 International Ranking
For the first time, the State University of Management has made it into the ARES-2020 Russian Federation ranking conducted by the European Scientific Industrial Chamber. SUM placed 79th in the ranking, surpassing a number of leading Russian universities.
SUM was rated BBB+, one of the highest possible ARES-2020 ratings. This signifies that the university boasts a high quality of education and research and reflects the fact that its graduates are in high demand in the labour market.
The University has made great progress compared to the results of the last year's ranking, in which it only managed to obtain a C+ rating, placing 184th in ARES-2019 Russian Federation.
The ARES ranking has existed for 9 years. This year the ranking included 278 Russian universities. The goal of the ARES ranking is to assess the ability of universities to provide their students with essential knowledge as well as opportunities to participate in research activities and communicate with future employers. The ranking is conducted automatically, completely eliminating the human factor. The evaluation criteria used for the ranking are based on European standards for higher education. These standards have been discussed in detail at a number of forums and conferences, endorsed by the BFUG Bologna Implementation Coordination Group and approved by the European Union Conference of Ministers of Higher Education.
Подпишись на тг-канал "Наш ГУУ"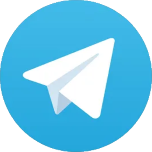 Дата публикации: 22.05.2020