Календарь событий
SUM Enters the Top 100 of the RAEX Ranking of Russian Universities
The State University of Management has been placed in the top 100 Russian universities in the ninth annual ranking conducted by RAEX.
The RAEX rating agency (RAEX Analytics) has published its ninth annual RAEX 100 ranking of the best universities in Russia. The ranking was compiled from various statistical indicators and the results of surveys conducted among 60 thousand respondents, including academics and scientists, students, graduates, and employers. 164 universities participated in the 2020 survey. The State University of Management ranked 80th.
SUM was previously included in the top 50 of the RAEX annual ranking of universities with the most impact on society in 2020, ranking 40th out of 75 Russian universities.  
About:
The RAEX 100 ranking of Russian universities provides an integrated assessment of the quality of training received by university graduates. The ranking is calculated using various quantitative parameters of their educational and research activities, as well as qualitative characteristics reflecting the views of key groups: employers, academics and scientists, students and graduates. The statistical data used in the ranking includes the results of surveys conducted among universities, the frequency of scientific citations, and information obtained from open sources. Universities focusing on sport and arts, as well as those involved in training staff for security agencies, are not eligible for the ranking. Only parent universities are subject to assessment – affiliates are not considered.
Подпишись на тг-канал "Наш ГУУ"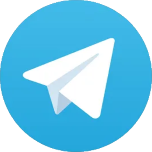 Дата публикации: 18.06.2020