Календарь событий
Lvov Readings 2020: Students Will Make Up the Active Core of Russian Researchers
On 18 June, the State University of Management held the 8th All-Russian Scientific Conference called Lvov Readings 2020. The event consisted of a plenary session and a student section.
The conference has been held since 2010 in cooperation with the Central Economic and Mathematical Institute of the Russian Academy of Sciences. Each year sees the participation of more and more professional experts working to continue the research started by Dmitry Lvov.
In his opening address, Rector of the State University of Management Ivan Lobanov noted the uniqueness of the conference and the importance of Russian research:
'The uniqueness of Lvov Readings at the State University of Management – Dmitry Lvov's alma mater – lies in the fact that not only do representatives of the academic community take active part in the event, but so do university professors and their talented students. They are the ones who will make up the active core of Russian researchers.'
The rector also noted the relevance of Dmitry Lvov's works to the modern world. In a global economic crisis caused by unpredictable external factors, it is absolutely necessary to develop provisions within the framework of his theory on the effectiveness of factors of production. His works on the study of mechanisms of transition economies can serve as a starting point for whole fields of research associated with post-crisis phenomena.
The discussions held at the conference aim to find practical applications for the optimisation of management in various sectors of industrial production, national economy, and enterprises in real sectors of the economy.
Lvov Readings are dedicated to the outstanding Soviet and Russian economist and member of the Russian Academy of Sciences Dmitry Lvov (1930–2007). His research primarily concerned the theory of scientific and technological development, the theory of the effectiveness of factors of production, and the study of the mechanisms of transition economies. The event traditionally involves a dialogue between several generations of scientists, and provides a platform for them to discuss solutions to the economic challenges facing Russia.
Подпишись на тг-канал "Наш ГУУ"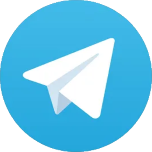 Дата публикации: 19.06.2020