Календарь событий
Sergey Glazyev: 'The Strategy Has to Include Exponential Growth of the New Technological System'
On 23 June, Vladimir Putin gave a televised speech to Russian citizens. President Putin spoke about the intermediate results of the battle against COVID-19, as well as the state of the economy during the pandemic. We asked Sergey Glazyev, Head of the SUM Economic Policy and Economic Indicators Department, to share his opinion about the state of the Russian economy and its development prospects. 
In his speech, President Putin puts emphasis on searching for potential responses to economic challenges that not only Russia but the entire world is facing. Vladimir Putin said: 'The pandemic has hammered the global economy. Trade, business operations, and cooperation ties have crashed into a wall of quarantines and restrictions. Experts estimate Russian GDP to have fallen by 12% in April. It is essentially the start of a global recession, a decline of the global economy.'
It's fair to say that the crisis is only making the existing problems of our economy worse. The process of fixing them has to be systematic and comprehensive. We cannot rely on selective measures as it happened after the 2008–2009 crisis.
In his speech, Vladimir Putin also said that 'All the consequences and the depth of this crisis are yet to be discovered. But it is already clear that a new reality is being formed. The processes of globalisation and integration are going through a tough challenge, and leading countries opt for technological and industrial independence.'
Our strategy has to include exponential growth of the new technological system, which should be credited 'without limits', i.e. as much as the capacity and capabilities of scientific and technological potential allow. We need to carry out dynamic catch-ups in areas where we are close to the front line of scientific and technological progress. For example, we can create an environment where Russian airlines transition to domestic aircraft only in the foreseeable future.
In addition, it's necessary to increase the depth of processing raw materials, to accelerate catch-up development in terms of import of important technologies, and take measures to stimulate innovative activity of the business. Each of these areas has to have its own refunding channel from monetary authorities.
Megaprojects in these areas can be launched quite quickly since legal forms already exist, specifically special investment contracts and the mechanism for providing state guarantees. If such a program is launched before the end of 2020, we will be able to stop not only the decline of citizens' incomes, but also reach an economic growth of about 9% and investment growth of 15%.
Подпишись на тг-канал "Наш ГУУ"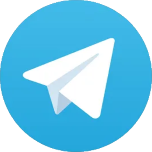 Дата публикации: 25.06.2020