Календарь событий
Ryazansky Prospekt Wins the Crimean KVN League
SUM's Ryazansky Prospekt team took 1st place at the online festival of the Crimean KVN League. 
On 20 May SUM team Ryazansky Prospekt participated in the first online festival of the Official League of the Western Russia International KVN Union. The game was judged by six jury members, who rated the teams after viewing their performances. Teams finishing 3rd received 1 point, those finishing 2nd received 2 points, and those who finish first were awarded 3 points. Once all the jury members announced their rankings, the points were added together.
Ryazansky Prospekt scored 17 points, which means that 5 out of 6 jury members placed the team 1st! This makes SUM the undisputed winner of the first online festival of the official Crimean KVN League.
'This is a great result! After the mixed reception to their performance in 1/8 of the Top League, the team needed some more positivity. They really wanted to keep playing and to prove that they have the potential to move on and develop even further, especially to themselves. I supported the team and provided remote assistance with their preparations for the game, so I'm very happy to share in this victory,'
said Deputy Head of the Youth Policy and Education Department, Head of SUM's KVN League Pavel Pavlovskiy.
'The online festival of the Official Crimean KVN League is a kind of experiment for Planeta KVN. No KVN game has even been played without a single spectator before. Of course, it's been an unusual and interesting experience for us as well as a great opportunity to test the material we've written during the lockdown,'
shared Yana Paseko, member of SUM's Ryazansky Prospekt KVN team.
A recording of the game is available at the link.
Congratulations to the winners!
Подпишись на тг-канал "Наш ГУУ"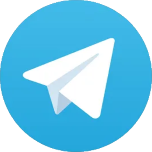 Дата публикации: 20.05.2020