Календарь событий
Grant from Rosmolodezh for the project of SUM students
The State University of Management has won a grant for creating a game for increasing financial awareness among young individuals.
A first-year student of the SUM Institute of Economics and Finance Nikita Makushev has become the winner of the all-Russia contest of projects created by young people. He received a grant from the Federal Agency for Youth Affairs (Rosmolodezh) to implement the project titled 'Increasing financial awareness among young individuals using the Cashflow game'. Nikita says he came up with this idea as a result of working on an academic project at SUM which starts during your first year at the university.
I presented the project to my team members, and they really liked its potential for multiplicativity. We've all polished the idea to perfection, and now we cannot wait to bring the project to life. It's a great experience for future initiatives,'
Nikita Makushev said.
According to the Director of the SUM's Institute of Economics and Finance, Doctor of Economics Galina Sorokina, 'The State University of Management has always been committed to training top professionals. An effective instrument for training management experts is project-based learning. When working on a project idea and implementation, students put theoretical knowledge they've gained during the classes to practice. Project work includes getting your project assessed by the university professors as well as presenting it for third-party assessment and getting third-party support. For that reason, I am especially happy to congratulate the team of first-year students of the Entrepreneurship programme – Nikita Makushev, Diana Lamukhina, Anastasia Karlova, Aleks Kokin and Polina Novik – on this well-deserved win!'
The winning SUM team will receive a grant of RUB 650,000. These funds will be used to develop and launch the project. Stay tuned for more news and achievements.
Подпишись на тг-канал "Наш ГУУ"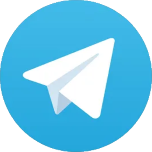 Дата публикации: 27.05.2020