Календарь событий
From idea to action: the UNESCO Chair student magazine wins acclaim
The UNESCO Chair 'Education in a polycultural society' of the Herzen State Pedagogical University of Russia has distinguished the work of their colleagues on creating the SUM student magazine.
The idea to create the magazine belonged to the most active students of the UNESCO Chair 'Societal, Legal and Ethical Frameworking of Knowledge Societies'. Not only does the magazine write about the activities of this UNESCO Chair, but it also covers pressing issues of modern times that the UN is currently working on. 
'Given the current situation with the COVID-19 pandemic which has affected regular operations across all industries, including the education industry, the topic of the spring issue is 'UNESCO response to contemporary challenges'. The students' initiative received support from the SUM Rector and the Head of the UNESCO Chair Ivan Lobanov,'
said Diana Antonova, editor and expert of the UNESCO Chair.
In the spring issue, students talk about the university's operations during the pandemic, analyse the problems of using personal data, talk about international internships and many other topics. The full issue is available here.
The SUM UNESCO Chair has previously launched the Digital Volunteers online educational platform. Digital Volunteers is an open platform offering online courses in different fields, from psychology to economics, as well as internships and grant competitions. While the project is launching, part of the content is prepared by SUM professors, but any person can voluntarily contribute to the education of other people, thus increasing their own 'mutual assistance index'. 
The 'mutual assistance index' is an important part of the project. The idea is that every user can grow personally and help others to grow by gaining new skills and expanding one's knowledge. The methodology of the 'mutual assistance index' is developed by young scientists of the State University of Management.
Подпишись на тг-канал "Наш ГУУ"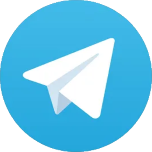 Дата публикации: 28.05.2020