Календарь событий
Telecom Projects by SUM Students
The State University of Management hosted a project session for first-year Brand Management students to defend their digital projects.
The students presented their research and developments based on the 'Generating Ideas for New Digital Products' projects. VimpelCom (Beeline) acted as the Customer and industrial partner of the Institute of Marketing.
The development of the apps involves current and innovative fields. The students presented the following results of their work:
an educational platform that rewards study with points that can later be exchanged for services;
a bot app for finding SUM members by name, department and interest, which allows new students to adapt to the university more quickly and form hobby clubs, making communication within SUM more convenient and interesting;
an app to assist with planning for visits to university events which informs subscribers of anything that may be of interest to them;
an app for ordering food in the SUM cafeteria from any device, thus eliminating the problem of queues and satisfying students' desires for diverse dishes. The app also facilitates effective communication with customers;
a smartphone app can diagnose certain illnesses based on information gathered;
a healthy lifestyle app that prompts users to visit specialists when needed;
an app for searching for music using any method selected by the user;
an app for students containing necessary and helpful information which facilitates group and private chats with other students and professors;
an app for drivers that can scan any car parts and provide a list of nearby shops that sell them;
a digital service that helps users select sets of digital and musical equipment to suit their budget;
an app for solving any issues related to the design and sale of temporary tattoos;
an online giftbox builder.
These are only few ideas generated by the students while developing their own projects.
The students had to solve the following tasks:
      determining typical users and types of interaction with the service
      auditing key competitor products
      determining the basic functions the service must perform
      choosing a positioning strategy for the new digital service
      finding a way to monetise the service
      developing a visual structural map of the online service
      developing visualisations of main screens
      developing ideas to promote the digital service
      choosing a business model for the digital service.
Acting Chair of Marketing Services and Brand Management Department Prof. Silina and Assistant Prof. Beregovskaya from the Chair of Marketing were responsible for conducting the event.
Подпишись на тг-канал "Наш ГУУ"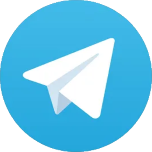 Дата публикации: 5.06.2020